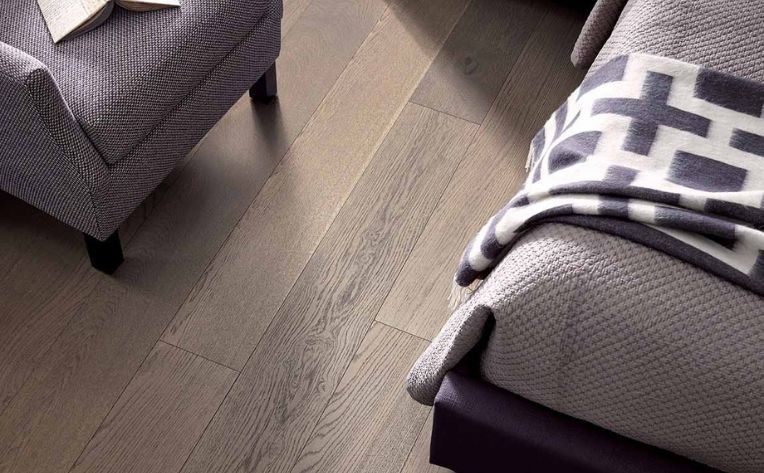 In short, the answer is yes. It is possible to install vinyl plank over ceramic tile. But, of course, just like many other home improvement projects, every home is different, and you must consider some major factors before getting started. It's also important to recognize that taking on a project like this on your own can present unexpected challenges. Calling in an expert is always the best way to ensure your floors turn out just the way you dreamed.
Why Luxury Vinyl Plank?
Those who are not up to date on modern flooring hear the word vinyl and immediately have flashbacks to the popular avocado-colored vinyl of the '70s. Now, allow your earlier hesitancies to be banished, as modern vinyl plank is growing increasingly popular. Available in a variety of attractive options, this flooring is waterproof, inexpensive, and less prone to wear and tear.
Your Ceramic Tile Condition
When new floors are installed, the subfloor plays an important role. If you are planning on laying new floors over ceramic tile, the condition of the tile is just as important as the subfloor. The ceramic tile must be smooth and even. If there are any dips in your flooring, it can break the manufacturer's warranty and cause your new vinyl plank to wear more quickly. It's always best to consult your floor's warranty and hire one of our expert Flooring America installers to ensure a proper installation. Any cracks or chips in your ceramic tile can also create problems with laying the new flooring on top. We recommend repairing any of these issues before installation. If your existing floor has any of these issues that cannot easily be fixed, removing the tile before installing the new vinyl plank is best.

Before Installation
Before you begin laying down your vinyl planks, remove the current baseboard in your room. In addition, you will want to make sure the existing tile floor is thoroughly cleaned and dried. Measuring the height of the new vinyl planks is also an important step because after you install the new vinyl, you want to make sure you can still open your doors and cabinets smoothly. Suppose the installation of the new vinyl plank is going to be too high, causing sticky doors or a tripping hazard. In that case, this is another situation where it is best to remove the ceramic tile before installation.