Best Flooring for Living Room: Choose the Perfect Flooring for Your Needs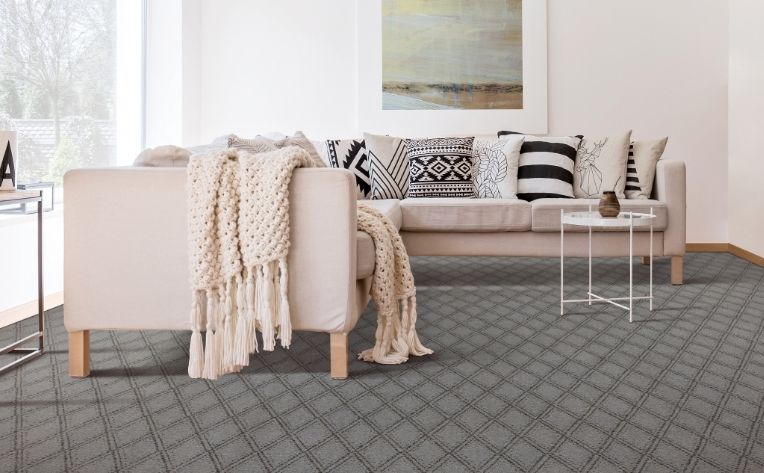 The living room is often the hub of your home, where friends and family gather to relax, read, watch TV, and catch up with each other. When shopping for the best new floors for your ideal living room, the following should be kept in mind:
Budget
Design: What trends interest you?
Ease of Install
How You'll Use the Room
Wallet-Friendly Floors
Your budget will certainly have an impact on what type of flooring you choose for your living room. Hardwood floors in a living room are certainly an elegant, timeless option. They are often expensive, but they are a wonderful long-term investment. If you love the look of hardwood but are searching for a more budget-friendly option, luxury vinyl or laminate can be a great fit. Carpet is another great living room flooring option that is cheaper than hardwood—and it's usually more comfortable!
Beautiful Living Room Design
Design is another key element to consider when choosing the best flooring for your living room. Explore magazines and blogs to get inspired. Do you like a more rustic or traditional feel? If so, perhaps hardwood or luxury vinyl, with some area rugs spread throughout, is a good choice. Or maybe you want something homier and family-friendly, like cozy carpet, with lots of blankets, family photos, and candles around. Whether you are leaning toward a modern trend or something more classic, there's a living room flooring option to suit your design desire.
Easy Install
Choosing a living room floor that is easy to install is a priority for many homeowners. Options like engineered vinyl planks or luxury vinyl planks are best for those who are handy and love a DIY job—these click-in flooring options can be installed relatively easily, as they float over the subfloor.
A Lived-In Living Room
Another important consideration for your living room flooring option is your family's needs, aka how you plan to use to the room. If you have young kids, and see your living room as a place for lots of running (and tumbling) around, carpet is probably your best choice. That being said, many luxury vinyl options also offer a great foot-feel. And if ease of cleaning is top of mind, hardwood and laminate can be great choices, too. There are so many flooring options these days that are kid-proof, pet-proof, and waterproof—be sure to check out your local Flooring America for a variety of beautiful, affordable floors for your new living room.